It's so beyond summertime here, it's ridiculous. I've been sweating every minute of every day-whether I'm sitting down or vacuuming or doing Crossfit, it's the same. Stinky sweat and no end in sight.
This brings me always to the same place-I need something cold to drink. But I don't want to consume my daily caloric intake with one or even two drinks.
(Did you know that the average Starbucks Frappuccino is in the range of 400-500 calories? YIKES!)


I decided to come up with a skinny version of one of my favorite drinks-Orange Julius. The result was a delicious drink without any of the spare tire conversion.
This recipe is a great just as a beverage, but can also be frozen and eaten as Orange Sherbet-(a skinny alternative to icecream)!

Here is all that you'll need to make your own Skinny Orange Julius:
This Recipe makes a Pitcher of 4-5 Servings:
4-5 Peeled Fresh Oranges
4-5 Cups of Ice
1-2 Cups of Water
1/4 tsp Vanilla Creme Stevia
This Recipe makes one serving:
1 Orange
1 Cup of Ice
1/4 Cup of Water or as Needed
2 Drops of Liquid Vanilla Creme Stevia

In a blender, combine the peeled oranges, adding 1/2 of the needed ice on top.

Add the water and pulse until the ice is broken up into chunks. Add to this the other half of ice.

Next, add the Stevia.

Puree everything until it's blended, but still a bit chunky.

Pour into a chilled glass, prop your feet up and enjoy.

Make an extra serving to freeze and enjoy later on as a skinny Orange Sherbet.
Watch out summer, I may have you beat.
(This post sponsored by Zanussi Freezers. Are you looking for a great, new kitchen appliance and want to shop online? Try Zanussi Freezers. It's simple to find the washing machine, refrigerator, oven, etc that you've been searching for from the comfort of your home computer.)
Linking up here, along with other parties: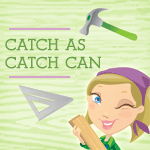 Read more